Finding the right color combinations for your home is about more than finding complementary pairings or colors that simply look nice together. It's about creating a tone that's inviting, impressive, and sophisticated all at once. At the same time, color affords you a fine opportunity to showcase your personality and sense of style. House painters who have been in the business for a long time have seen some unfortunate color combinations, not the least of which is a plain and reserved tan building.
Any professional house painter in Queen Creek can paint your home for a refreshing look, but the best can recommend color combinations that are perfect for you, suit the landscape, and express exactly who you are.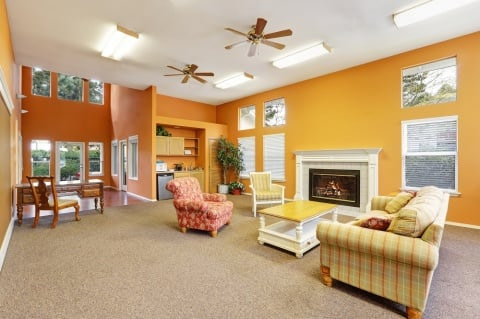 While this guide can't cater to your exact style or offer personalized recommendations, you can at least consider these trendy and attractive color combinations. Whether you're painting a stucco house that's old fashioned and warm or a contemporary and cool home, consider using one of the following color palettes that will surely upgrade your curb appeal.
Gold, Butter, Cream
Elegant and refined, while still warm enough to attract guests, these colors are classic and beautiful together. Avoid focusing on cream, and instead use it as a neutral accent color around window or door frames. Paint large surfaces gold, and smaller surfaces like the garage door or front door the earthier yellow, butter. This is an especially winning color palette for homes with lush, wooded landscaping.
Olive, Pink
The house painting cost can be higher the more colors you use, especially for lighter colors that require quite a bit of priming in order to look clean. Therefore, consider getting the most out of 2 bold and complementary colors like olive and pink. Victorian or craftsman in its seamless blend of youthful personality and bold sophistication, olive and pink will balance each other perfectly. This is a great combination for giving warmth to an extremely contemporary home, which can border on cold or business-like in appearance. Olive and pink have warm and soothing tones that are perfect for any homeowner.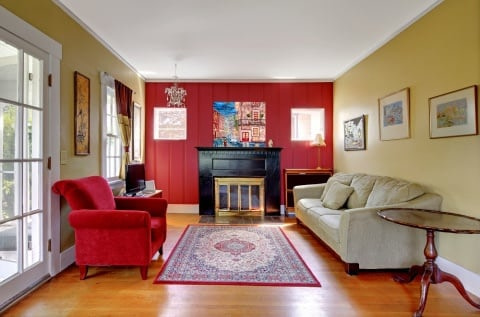 Sage, Burgundy
For an equally classy but more conservative color combination, consider a handsome green-gray hue like sage for your home. Paint accent features with burgundy, which has classically sophisticated associations. Burgundy in central features, like the front doorway and pediment, will draw the eye and attract guests. The pop of bright purple-red in burgundy will accentuate floral or fruit landscaping.
For more color combinations ideas that are perfect for your home's style, landscape, and owners, find a professional house painter in Queen Creek for personalized advice and skilled painting that will last.