This autumn, give your home all the warmth and vibrancy of fall leaves, ripe produce, and seasonal dishes. Fall colors are inviting, comfortable, and pleasingly familiar. It's everything you could possibly want out of your home's curb appeal.
If you've considered repainting your home's exterior, whether its color is fading, crackling, or just out of style, consider one of these fall colors to be your next favorite hue. Then, hire a professional painting contractor in Tempe, AZ, to make your house look like a warm and festive home.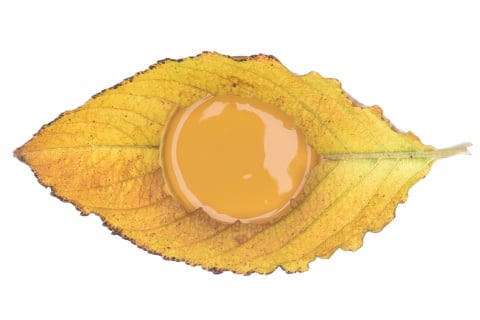 Auburn
A deep, earthy red, auburn has an inviting energy that's perfect for homes. Go bold with ground-to-roof auburn, or add auburn to windows frames and doorways. It's a perfect accompaniment to a classic white house or a modern, gray exterior. Auburn will especially pop with a dark background or with dark accents. Many professional house painters have seen auburn as a popular choice for front doors and doorways.
Hunter Green
Deep and calming, hunter green is a great alternative to dull neutrals. If you want an alternative contrast color that adds rich dark shades to your house, without choosing black, gray, or dark brown, hunter green is a personality filled alternative.
Gold
Go easy with this one. Too much gold can look tacky. However, gold is a great color choice for your front door and roofline. Inviting and naturally eye-catching, gold is a beloved color worldwide. Pair it with neutral browns or auburn for a beautifully elegant exterior that draws the eye. Leave gold in the hands of a professional house painter to ensure it doesn't look too pale yellow or concentrated and mustard-like upon application.
Chestnut
Not just ordinary brown, but a lively dark brown with warm hints of red and yellow, chestnut is a beautiful fall color that looks like fallen leaves or seasonal foods. It's just sophisticated enough to be suitable for large walls, but it can also make architectural features like columns and balustrades stand out. Pair chestnut with off-white for a unique take on the typical black-and-white exterior, or pair it with more autumn notes like auburn for a fully festive autumn look that will stay beautiful and stylish year-round.
Remember that you should always trust in a professional painting contractor in Tempe, AZ, for exterior home painting. Exterior painting is challenging, and only a trained, experienced expert can give your home a smooth, rich, and long-lasting color change that will impress your guests and neighbors and will make you feel more at-home than ever. For more information, call Life in Color Painting today.