There's nothing that gives your home a vivid splash of life like a fresh coat of paint, even a new color. Attempting to paint your home's exterior something different can be a little scary, though. How do you know which color to choose? As you consider options for exterior painting in Mesa, AZ, here are some color trends for the area that might give you some ideas.
Innovative Yellow
Soft, pastel, and matte yellow colors are popular in the Mesa area for a more traditional look. Yellow is a more flexible color for trimming and accessorizing, too. You can go with a dull rather than bright yellow for your home's walls, adding white or cream accents for simple elegance. Perhaps you'd like to go bolder with a yellow-orange paint color or even a deep mustard color? This color is a little more ambitious, and would require some lighter-colored trim to help give your home a perfectly balanced look.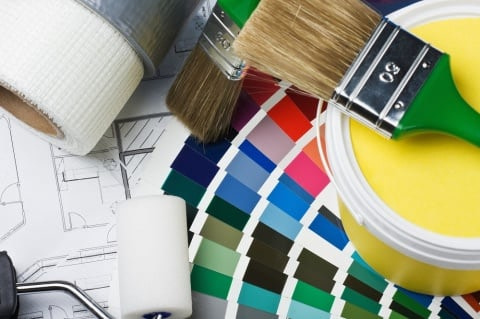 Sophisticated Olive
A soft olive home? Well, it can work particularly well for homes with stone worked into the walls or paving the walkways. Olive can actually prove to be fairly versatile with different colors and types of roofing material as well. Olive creates a more Victorian elegance than sticking with the modern adobe appearance of most homes in the Mesa area.
Classic Tan
As drab a color as this may sound, tan really enables you to be much more daring with your home's exterior accents. Tan works well with almost any other color, depending on how dark or soft a shade you choose. One of the best things about choosing this color for your home is that it is a classic look that will never go out of style.
Daring Dark Brown
The style of homes in Mesa lend themselves more often towards lighter colors, but sometimes a dark brown can be pulled off to create a moody, posh expression for your home. It helps if you layer multiple brown hues, and we recommend doing some research even on wood and stone combinations for your home's exterior that would work best with a dark paint. You may think white is the obvious accent color, but there are a lot more experimental options to choose instead.
These are some of the biggest color trends for exterior painting in Mesa. We'd love to hear from you if you have different ideas or you want any advice on how to make one of these ideas work for your home.