Your garage may not be an area where you often entertain guests, but it is still an important part of your house. Many people use the garage for more than just a storage solution for their car. You may use your garage as a workshop or cold storage, for example. When renovating your home, avoid leaving your garage out. A facelift for your garage can really make a difference to your entire home's aesthetic and functionality.
There are a few factors that need to be looked at when renovating the garage. Before you take action, it is important to plan ahead. You want to ensure everything matches with your renovation – including the color scheme that you will be using.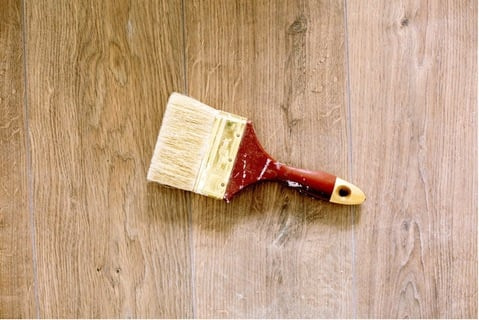 Choosing the Right Color Scheme for Your Garage
When it comes to garage paint ideas and flooring, you first need to consider a color scheme. During the process of renovation, you will likely find that adding flooring and painting the walls offer a good combination. The color scheme and design for floors and walls should complement each other.
It is a good idea to start with some planning. Consider what you will be doing in the garage during the renovation. You might want to install new cabinets or shelving. In such a case, when considering the color palette you will use, these cabinets need to be taken into account too.
Here are a few garage paint ideas and tips you can consider:
Start by considering the most appropriate color scheme. This could include just a single color to use as the base. Some people prefer to choose a base color, as well as an additional secondary color. The base color is often grey, white, or black.
When choosing new décor for the garage, start with the floor. There are many flooring types available. You can opt for a coating that goes on top of your existing floor too – this can help save money while still looking great. Consider a floor coating that helps to hide dust, dirt, and debris. Avoid a solid fill, and rather opt for flooring that provides a texture.
Next, you want to consider the garage paint you want to use for the walls. When deciding on a paint color, keep the flooring you chose close by. Many people tend to choose a lighter color. This type of color will allow an improved reflection of light. On the other hand, lighter paint will show grime and dirt that collects on the wall more easily.
Once the flooring and walls are done, consider the additional items that will be added. When buying cabinets and other accessories, ensure the colors provide a complementary effect to the new flooring and paint applied inside.
Conclusion
While the garage may not be an area where you spend most of your time, it's aesthetics still contribute to the look of your house. Choosing a color scheme for your garage should be done carefully. You want to ensure the color scheme provides a good match while also taking into account the activities conducted in the area.
Want more advice on painting for your home? Reach out to Life in Color Painting at our website or call 480-229-7615!