Selling a house can be a stressful process. But did you know that there are some tried and true ways to make the process easier? There are certain aesthetic upgrades you can give to your home that can increase the chances of selling the house, shorten its time on the market, and even increase your profits. Make repairs, invest in upgraded appliances, and plant attractive flowers in your front yard. And, if you really want to make a difference, invest in a new coat of paint.
Exterior painting makes your house more attractive to potential buyers, especially if you paint your house in one of the following color schemes.
Yellow and White
This may seem like a surprising choice. Many interior decorators recommend that you paint with  neutral colors so as not to put off potential buyers. But the rules are different on the exterior. Yellow helps a house stand out on a busy block. It's a positive, sunny color that makes your home look bright and inviting. In fact, yellow paint can even help an older home look more appealing to a younger market.
Combine yellow walls with white accents–window frames, doorways, and eaves–to keep things classic.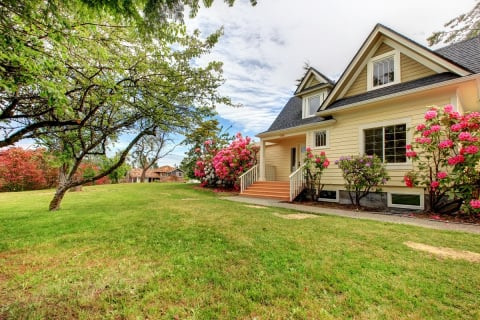 Shades of Blue
There's a well-known rule about blue: different shades of blue can match without clashing. This doesn't apply to most other colors. So, it's wise to take advantage of blue's versatility and make it your top choice for your home's exterior. Pair light, sea blue walls with navy accents, and emphasize your front doorway with a mature blue-gray to make your home look stately. Blue has a calming effect on the eye and can make your house look more appealing to buyers.
Taupe, White, and Red
Taupe is a classic neutral that has a pleasant amount of depth. While most neutrals can give homes a plain, dull look, taupe is a dark brown-gray that is incredibly popular for home exteriors. Ask any exterior painting service near you and they'll likely tell you that taupe is in high demand.
So how can you make your home a little more unique, even with taupe paint? Stay competitive in a busy buyer's market and use white to highlight the best architectural details of your house, like railing, columns, and arches. Then, brighten up and modernize the whole palette with bold red on the front door and mailbox.
Green and Gray
Make your house look sophisticated but approachable with a blend of cool green and gray paint. Combine green walls with light gray accents, and your house will look anything but boring. Does your house have metal detailing, like railing, sconces, and light posts? The combination of green and gray looks excellent with these metals, as well as a lush and verdant lawn.
If you need help combining the best possible shades of green and gray, ask an exterior painting contractor for assistance. The trick is to balance cool, mature tones without going too dark or heavy, which can make your house look smaller.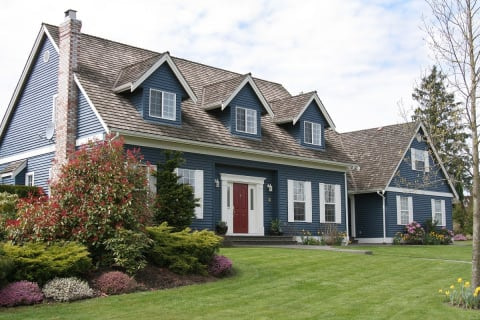 Life in Color Painting Services specializes in giving homes for sale a fresh coat of paint. If you want to give your house a visual upgrade, we're one of the best exterior painting companies in Ahwatukee for helping you re-design your exterior. Call us at 480-229-7615 today!