We know it when we see it. On a walk through a neighborhood or a drive through town, we might be mid-conversation or a million miles away, lost in thought. But then it happens, and it pulls you right back into the moment. Curb appeal. Some houses just have it—that mix of color and design that oozes charm and personality.
You might be selling a home, buying a new one, or looking to treat your house to a vibrant modern makeover. Whatever the reason, having a home exterior that you love has benefits beyond making the neighbors envious. It will increase the price of your home, protect against the elements, and even extend the lifespan of your walls and windows.
If you need a little exterior home paint inspiration, here are 5 unique homes to get you fired up about your next house paint project.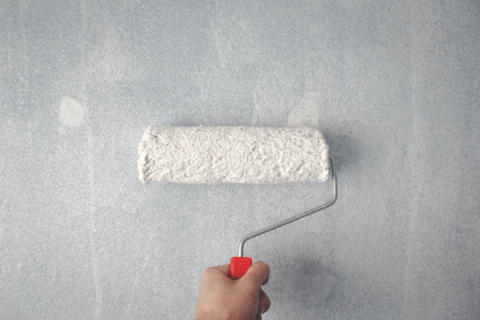 This beautiful Craftsman is a fine example of why painting your home black is one of the hottest trends in exterior house painting. The matte black gives this Craftsman an ageless, understated feel by committing fully to the uniform aesthetic. Black painted eaves, window trim, and garage doors combine with the dark gable roof to give this straightforward American silhouette — and its natural materials — a tasteful, rustic look.
This charming bungalow offers an unusual color scheme that makes the most of the properties' natural materials and verdant garden. The soft cream trim is a solid combination when paired with the slightly reddish hued wood of the windows, doorframes, and porch decking. But what really sets this house apart is the choice of a bold turquoise that seems like it shouldn't work, but very much does!
With its shutter windows and picket fence, this wooden beach house is a summer beauty. The gate, with a full-size stripped wood door, is held by a frame that accommodates some greenery, making an attractive garden entrance. The pastel grey of the fence complements the soft blues of the house, but the salmon-colored raised-panel window shutters provide just enough pop to make this house one to remember.
This one won't be for everybody, and even if it were, not many places grant its residents quite as much latitude as New Orleans does for bright, vibrant house exteriors. This rowhouse contains a wild and diverse palette that catches the eye. The white trim and cerulean wood walls are straightforward enough, but they are offset by eggplant slatted shutters and a lime green door. Somehow, it all comes together and proves that unconventional palettes have a place when done right.
This sustainable Craftsman home is a lesson in selecting colors that compliment and bring out the most from your materials and surroundings. The stone veneer and slate roof are given space by a tasteful pale green that allows the brick's texture to shine through. Bright white trim and wooden windows offer a harmonious balance with the woodchip garden and nearby trees, resulting in a tasteful, modern country home.
Exterior paint is a great way to give your house a new lease of life. We hope these unique houses inspire you to create your dream exterior. When you need help turning those dreams into reality, contact Life in Color Painting, the East Valley's best residential exterior painting company.