One of the best times of the year for painting the exterior of your house is in the summer. You can plan ahead and choose a week with clear skies and minimal wind. Your house will have time to dry and won't get dust and dirt caught in the paint itself. We find this and the following tips helpful for homeowners in the middle of choosing an exterior painting contractor in Tempe and planning their home remodels.
Pick a Good Date
In the summer, you can more easily arrange play dates for your children and have your lawn cleared around the area to be painted. Plan ahead to take your whole family on a day out so that you don't need to worry about someone bumping into the wet paint or throwing a ball into the painters' way. Any professional will schedule with you so that you can find a time that works for all.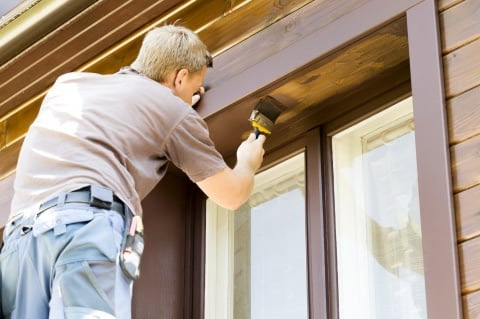 Choose Your Contractor Wisely
When you start looking for a painting contractor, take note of the following qualities in a painting contractor to keep an eye out for. 
Make sure that the contractor is a professional with lots of experience with

 

exterior painting in the summer. A seasoned professional will know how to stick to a schedule and apply good-quality exterior paints.
Agree on a schedule ahead of time. We always give our customers a timeline that will help them plan out when the job will be done. Your painter should be reliable.
Look at their past work. Any company worth their stripes will provide you with testimonials or pictures of the jobs they've done in the past.
Don't Sacrifice Quality for a Few Bucks
If you don't go with a seasoned professional or choose a lesser-quality paint, you could run into problems that will cost you much more in the long run. Because painting the exterior of your home is a big job, choosing paint that will flake or degrade prematurely will be a waste. Anything that's worth doing is worth doing right—is what we always say!
Use Primer
Make sure that you pick a good product and get the exterior of your home treated correctly (often sanding and priming). If you don't, the paint could flake off, bubble, or chalk before its time. Professional painters know how to clean around the area and paint during a time when the paint will stick to the walls and not get dirty. Using products the right way will ensure that your paint looks great for many years to come. Check to make sure that you get a good primer and your painting will look great!