Even if you consider yourself a "do it yourself" person, exterior home painting is a project you're going to want to hire out. Exterior painting requires extensive preparation, can be dangerous, and can be done quicker by a professional team. Although you may be able to save some money if you do part of the work yourself, you'll save a lot of time and headache if you hire an exterior painting service in Tempe. Once you've decided to hire an exterior company, here are some important things to keep in mind.
Have a Meeting about Your Goals
The first thing you should do after deciding to hire a company is hold a meeting with them about your ideas and expectations. You should schedule your meeting during the daylight so you can show them any work you've already done and what is still required. This also allows them to evaluate the current state of your exterior paint. You may want to take your new paint crew to completed job sites so you can show them examples of what you're looking for.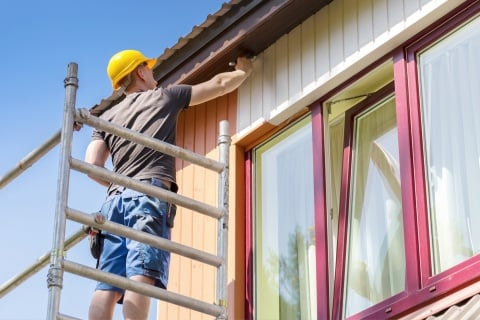 Get a Quote
Before hiring a company, you should get several quotes from experienced exterior painting contractors in Tempe. A good quote is a price that won't vary unless you decide to pay for extra costs. It should include contact details, a description of the work that will be performed, names of products to be used, and an estimate of how long the job will take to complete. Once you pick the company, you'll want them to sign the quote and then draw up an actual contract.
Choosing the Right Color
One of the most important reasons to hire a painting company is that they can give you important advice about choosing the right color for your home. Although painters can offer good advice about which color to use, it's important to remember that they're painting experts, not designers. If you're looking for a complicated color scheme, you may want to seek advice elsewhere. Once you pick the right color, you and your paint contractors should test your choice on test posts. This gives your painters a guide when painting so everyone can make sure the colors are what you really want.