Just as with fashion, home decor goes through trends every year. And this year, there are a few color palettes that are trending for exterior painting in Gilbert. Here are some of the most prominent palettes of the year so far. Take a look and see if you might be interested in applying any of these trends to your home.
Affinity
The palette dubbed "Affinity" includes a stabilizing brown color with striking blue and bright fuchsia. The brown base provides a neutral and grounded backdrop, while fuchsia and blue create vibrant accents. The combination creates a feeling of relaxation while maintaining some splashes of interesting color. This palette is perfect for giving your home's exterior a welcoming look.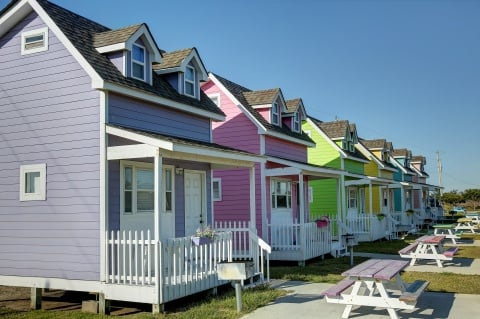 Connectivity
The Connectivity color palette is inspired by our technology-driven world. The vibrant hues in this trend include oranges, blues, greens, and yellow. The electric nature of these colors connects them to a high-energy, modern society that's filled with innovation and excitement. While it may sound like a lot to put on the outside of your house, these colors can be combined rather effectively when the right hues are used.
Sincerity
The Sincerity palette is based on minimalism, which is apparent in its soft color combinations. The palette includes washed-out shades of green and pink, as well as softened neutral tones. This color combo ditches the harsh lines and contrast often seen in color combinations, and focuses on sandy browns, muted grays, and a few soft colors for interest. It's all about creating harmony while combining a variety of tones.
The colors you use to paint your home can heavily impact the kind of impression your house's facade makes on anyone coming to visit. If you're looking to do some exterior house painting in Gilbert, consider freshening up your home with these trending color combos.