Your house is an extension of who you are. It helps showcase your values, your passions, and your personality. So, obviously, you want your house to look like a fitting representation of you. You can landscape, decorate, and renovate your property, but few things are more eye-catching than a newly painted home. Selecting the proper paint for your home's exterior can be the difference between gaining the envy of passersby or getting their sympathy. Arizona is a beautiful state, and it serves as a wonderful backdrop for beautiful homes. But creating a beautiful home may occasionally require the help of professionals. Life in Color Painting, LLC, can assist in any exterior house painting in Chandler.
If you are seeking exterior painting, then you're probably wondering where to start. What colors should you consider? What color schemes work together? What's popular in your area? Here are some tips to help you decide.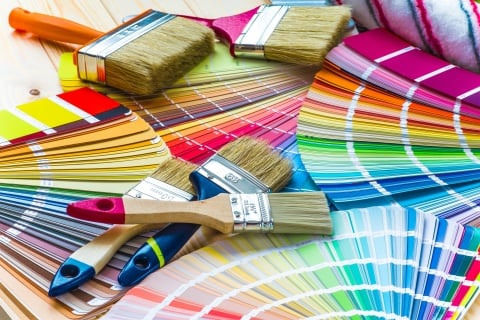 Do you appreciate more earthy tones such as cinnamon, clay, or reddish brown? These colors invoke a warm, sunbaked, Southwestern style and suggest natural stone or woodwork design. They traditionally work well with complementary lighter colors like yellow, peach, or beige, and can even be balanced out with a bit of cream.
Perhaps you want something a bit more traditional. For a slice of classic Americana, you can go with a light gray base and dark gray trim/roof combo. You can further accentuate that look by going with a pure white base and adding complementary dark cherry or even black. The real upsides to these looks are that any other exterior decorations will match them wonderfully.
Just because you're inland doesn't mean you can't go for a more elegant and classical coastal approach. Soft blues and greens such as seafoam, aqua, and turquoise create an inviting, calm, and serene look. These colors are complimented by white trim and light gray or green-tinted beige. For a surprisingly well-balanced combination, consider adding a bit of sunny yellow into the mix.
For a more potent statement, you can lean toward colors such as river blue, sandy taupe, or crabapple. These colors are bold, vibrant, and commanding. They typically work well with light mocha, brown, and blue-gray combinations respectively.
While considering what look you may want, consult exterior painters near Chandler to gain outside perspective as well. The employees at Life in Color Painting, LLC, while strictly painting only home exteriors, have a keen sense of what color schemes work well with different types of homes.