Before you even realize it, the exterior paint on your cladding, stucco, or other exterior wall materials can slowly lose the initial beauty you once gave it. Color fades, dust and other environmental pollutants distort it, and water exposure can even make the paint chip or crack. You might even see black splotches running down corners, edges, and rooflines. What can you do about it? Hire an exterior painting service in Chandler to give your home a much-needed face-lift. Here are some ways in which a new, beautiful coat of exterior paint can boost the value of your home.
Better Curb Appeal
Your home's curb appeal, or the first impression one can get when driving past your home, makes a huge impact on its value. Good landscaping, clean walkways and driveways, and a nice roof all contribute to great curb appeal. But, exterior painters can give your house a refreshed, like-new appearance to anchor the design scheme of your entire property.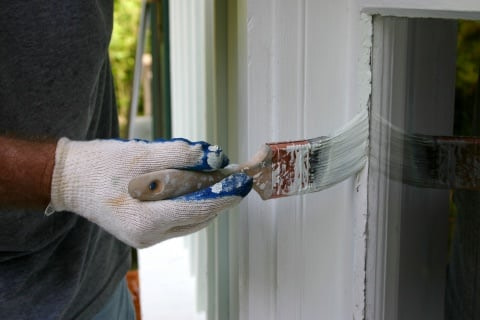 The Illusion of Newness
Experts in Real Estate know that home buyers want to feel like the first inhabitants of a home, even if they know this is untrue. That is why homeowners should restore flaws and paint their houses before putting them on the market. It gives the housing market the illusion that the house is brand new. Exterior painting companies in Chandler can apply a new coat of clean, smooth paint to make your house look younger than it really is, which means a better resale value.
Individuality
Finally, a clean coat of paint can make your house look like the most unique and valuable home on the lot. The perception of color contributes a great deal to one's overall impression of a property, so the use of dark vs. light coloring, complementary colors that are appropriate for the building materials, and highlighting architectural details, such as trim and columns, can give your house a unique appearance to make it stand out in the neighborhood.
See for yourself how a good exterior painting service in Chandler can increase the beauty and decrease the apparent age of your house for a more valuable and marketable property. The value increase can more than pay off the initial investment in exterior painting work.