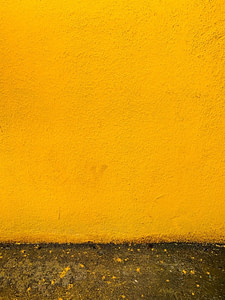 Stucco makes a home's exterior visually appealing. It's particularly common in the Southwest but it's been growing in popularity in other regions. Besides being aesthetically pleasing, stucco is also easy to maintain and durable.
To keep your home looking new and maintain your stucco so it lasts a long time, you will need to repaint the stucco every five to ten years. However, it is important to follow the proper house painting steps so your home will get the most benefits from your stucco and the paint. Learn how an exterior painting contractor prepares stucco for repainting.
Preparing your stucco walls for repainting
Stucco is composed of cement, binder, pulverized limestone, water, and sand, combined to form a mortar-like mixture. Its rough appearance makes for outstanding texture but makes painting rather tricky. However, with the right tools and expertise, the job will be easier.
House painting your stucco will include repairing damaged sections, pressure washing the surface, sealing cracks with caulk, priming, and, finally, applying the new paint on the wall. You can learn more about these steps by looking at how the professionals do them.
How professionals prepare stucco for repainting —
Step 1: Get the right tools and materials
The following items will make repainting stucco much easier:
• Pressure washer
• Putty knife
• Roller grid
• Large-nap paint roller (¾ to 1")
• Synthetic bristle paintbrush
• Optional: paint sprayer
• Exterior Masonry primer
• Acrylic latex paint
• Masonry caulk
• Caulk gun
• Painter's tape
• Plastic drop cloths
Step 2: Prepare the area
If you have any immovable outdoor fixtures or landscaping you do not want to get paint on, such as fences or sheds, you can cover them with a drop cloth. Use painter's tape to line corners and edges so the paint does not get on doorframes, lights fixtures, gutters edges, and windows.
Step 3: Prepare the stucco
The stucco surface should be devoid of dirt, debris, and stains. These can be removed with a pressure washer. Spray from the top of the wall downwards, reach tight corners with a sprayer tip, and leave to dry for 24 hours.
Step 4: Fix the stucco
Look for places where stucco is peeled off or crumbling. These defects need repaired before painting.
Small cracks are easily corrected with masonry caulk. Use a caulking gun and squeeze the caulk onto the cracked surface. Let this dry. After that, rub with sandpaper to smooth and blend into the wall. Remove excess caulk with a putty knife. For cracks larger than 1/16th-inch wide, patch them up with a stucco patching compound. Read the direction on the patching compound to see how long it needs to cure before painting over.
Step 5: Prime the stucco
Using the napped roller, begin rolling the exterior masonry primer from the top of the wall to the bottom. The thicker napped rollers will be better at getting into and fully covering the rough stucco texture. Use the synthetic brush to cut in around edges and corners. The primer acts as an intermediary between the stucco and the paint; it keeps the stucco from drawing moisture from the paint coating and discoloring it. Let the primer dry completely before moving onto the paint or adding a second primer coat if you need more coverage.
Step 6: Paint the stucco
It's finally time to repaint the stucco. A stucco finish requires more paint than you might think – its texture means it has a greater overall surface area than a wall with a flat finish. To be on the safe side, you will want to look at the coverage a can of paint says it provides and divide that in half. For example, if a can of paint covers 400 square feet, it will probably cover 200 square feet of stucco.
You can use a roller or an airless sprayer. The sprayer can be faster for larger surfaces and can get in the nooks and crannies of the stucco texture that the roller might miss. Allow the first coat to completely dry before painting on a second. Repainting stucco like a professional is certain to provide long-lasting protection against moisture, damages from temperature, and keep your home looking new.
If you are considering repainting your stucco or have other exterior painting projects in mind, reach out to us at Life in Color Painting Services. Our experts are happy to answer questions or schedule an appointment for exterior house painting services.
Contact us on our website or call 480-229-7615 for more information.