Painting a stucco house in Mesa can feel like an overwhelming task for an inexperienced homeowner. Fortunately, this doesn't have to be an overwhelming job if you can find the right home painting company in Mesa. Hiring a professional paint contractor will make your life much easier, but only if you find a reliable painter who can do the job quickly and effectively. Here's what to look for when considering different exterior painting companies.
Experience
Of course, the first thing to consider is how much experience the company has because there are many inexperienced people who will claim to be able to do high quality work better than a more established company. This generally isn't true, especially in an area like Mesa that may require different additives to the paint to prevent it from drying too quickly. An experienced contractor will know the best techniques to use in order to ensure proper attention to detail and a great final product. Ask to see examples of their work. A good contractor will be happy to provide pictures showing their quality work.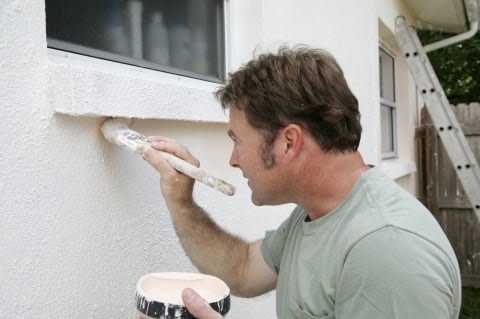 Bonded and Insured
A good company will also be bonded and carry the proper insurance to be sure the homeowner and the company are covered in case of accident. This type of coverage ensures that the technicians are properly trained to have the safest workplace possible.
Included Services
When obtaining quotes, be sure to learn what services are included. Some companies will quote a low price without including basic services like power washing, scraping, priming, taping off windows, crack and chip repair, and more. Choose a company that is willing to properly prepare the surfaces and cleanup thoroughly afterwards.
Follow Ups
It's also important to choose a company that offers a follow-up visit so that once the paint dries, you can inspect the entire exterior and make sure there are no touch-ups required or any other problems. The company should be willing to make such touch-ups to ensure customer satisfaction, and these touch-up services should be included in the cost.
Reviews
Finally, be sure to check online reviews of the company you're considering. Find out the company's rating with the BBB and check for any complaints against the company. In addition, take the time to read the actual reviews and testimonials on the company's website as well as reviews on reputable websites like Kudzu, Yelp, and Google. These reviews can be very helpful for determining whether or not the company's customer service and work environment will fit well for the job.