When you're trying to figure out how much to budget for a new coat of paint for your home, it can seem confusing to look at the raw numbers and attempt to make a judgment call as to how those numbers will matter in terms of the cost of exterior house paint services. The truth is that the numbers are confusing, because they rarely put all of the details into context. It's similar to comparing the average salary at a company that offers several different types of job. If you try to compare an executive's salary to an entry level position, there's going to be a wide gulf in the amount of money, but averaging them together makes it look like a relatively high figure, a figure that is completely unrealistic.
House painting cost in Mesa isn't as extreme as that example, but it does require a basic understanding of what kind of job you have and how thorough a job the painter in question is going to do. It's easy to have a low-quality painter offer a rate that looks fantastic on a one-story house for a coat of paint and nothing else, but if you've got a three-story home and want a complete job done, that's not going to do you any good.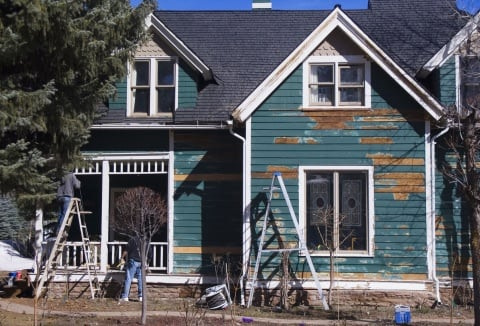 What you should do instead is plan accordingly for the size of the house that you have. If you're going to need two stories painted, your estimate for the cost should be right around the center of the average cost. If you don't need as much painted, your estimate will naturally come in on the lower end.
When looking at the average, you also need to account for outliers. Outliers can completely change the data that you have available, as the cost of getting one exterior wall repainted can drastically drop the average cost without providing context as to why the cost dropped. The same is true of a mansion that requires a lot of time, labor, and equipment to successfully complete. To account for outliers, it is a good idea to adjust your estimate a few dollars higher and have extra money left over if it turns out that you come in under budget.
Unfortunately, determining cost isn't as simple as just looking at an average and assuming that it will work out for you. But if you're honest about the job and take the time to take an honest look, you'll be able to determine a reasonable house painting cost in Mesa and have that in mind when the time comes to find a painter.