Of all the ways to renovate your home and boost it's property value, exterior painting is especially unique. Not only does it immediately change the way your home looks in terms of its curb appeal, it also plays an important role in preserving your exterior structure from weathering. Before hiring a house painting service in Gilbert, there are some steps you can take to better prepare your house for treatment. Here are some tips and tricks.
Buying the Right Paint
The first step in any painting job is buying the paint. In exterior painting, there are two main categories: water-based latex paint and oil-based alkyd paint. Both are suitable and commonly used options. The following are some advantages and disadvantages of each paint type: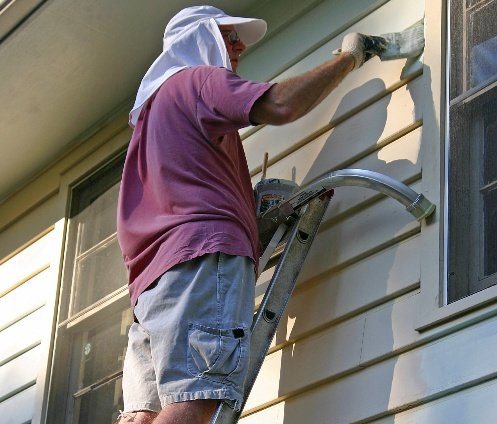 Water-based latex
Easy to clean up
Dries relatively quickly
Low odor
Long lasting
Oil-based alkyd
Requires paint thinner to clean up
Long lasting
Stain-resistant
More efficient coverage
Dries relatively slowly
Strong odor
When shopping for exterior paint, you'll notice that there is a wide variety and many different prices in front of you. Generally, more expensive paint is designed to have more beneficial qualities in terms of durability. That being said, specific paint choice really depends on your own budget. It's important, however, to carefully read the label, as some paints require particular temperature ranges in which they can be applied, so do remember to keep your project date and location in mind.
Preparing Your Exterior Walls for Renovation
With your paint bought, there are some extra steps you can take to prepare your house for treatment. The flatter the surface, the easier to paint. Therefore, there are three things to look out for.
Dirt and Grime:

 

You should definitely clean the outside of your home before painting. Otherwise, the paint won't be as easily attached and will likely last for a shorter amount of time.
Nail Heads:

 

To flatten out the painting surface, you will need to hammer exposed nails to where their heads are below the surface.
Exposed Wood:

 

Any spot where previous paint layers have worn off and exposed the structure underneath need to be reprimed before repainting.
After completing these steps, you will be soon on your way to finding a good house painting contractor and giving your home a brand new, refreshing look.