Have you ever had the impulse to spray-paint your house for a fresh look? Whether you are into DIY or prefer professional makeovers, having your home look new again is undoubtedly a treat. It's a breath of fresh air for faded or discolored exteriors. There's a range of colors and themes to choose from, and once you're armed with a spray can, there's nothing stopping you from painting your house any color you like.
Why Should You Mask Your Windows?
Masking windows for painting is a good idea when you're giving your house a new look. Both DIY homeowners and professional painters find it easier to paint around a window with a proper mask.
A mask keeps your window safe from paint stains. Whether you purchase glass-proof paint or go with a regular one, masking the windows will ensure that they don't get stained. If you skip out this part, you'll probably end up with tinted glass, stubborn paint splashes, and may even need to replace the entire pane.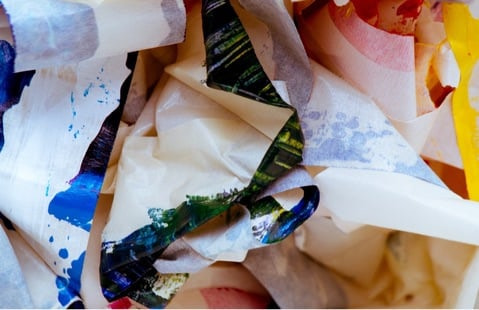 Masking the windows also helps to keep the windowsill safe from stains and splashes. Wood, platinum, steel, or any alloy will remain untarnished in the process. You can also mask the glass panes and paint the frames of your window if that's the idea you have in mind!
What Do You Need to Mask Your Windows?
Masking windows requires only a few tools. You can get these supplies at your local hardware store or go online to find the items you need. Here's what you have to look for:
Masking tape: Its width depends on the width of your window's frame. You may buy more than one roll if you have multiple windows to cover. Other than that, you should look for tapes that work well on the windows on the shady side of your house and some for those on the sunnier side. You might want to consider a sales attendant or view product details under each tape before buying.
Plastic Sheet: Make sure you get a plastic sheet that is long and wide enough to cover all the glass on your window. You might find this a bit expensive, but it's necessary for safely masking the windowpanes. Cheaper ones rip easily and often come with tiny holes that'll ruin your window for good.
Razor Knife: You'll use this to cut the sheets and tapes. Get the sharpest and safest one you can afford.
How to Mask Your Window
Take a length of masking tape and run it along the length of one of the sides of your windows.
Wipe off any lint or debris on the edges so that the tape stays firm and even.
Stick half of the tape's width to the frame and let the other half width bend out.
Get your plastic sheet, measure it roughly against the glass pane, add some additional length, and rip it off using the razor.
Hold the sheet against the pane and stick the creased half of the tape to it.
Make sure that there aren't any holes and that all sides are firmly attached.
Want more advice on painting for your home? Reach out to Life in Color Painting at our website or call 480-229-7615!