The paint color in your home can say a lot about you, so why have it just beige or gray? These colors can be beautiful, of course, but over time, they can wear on you and appear drab and dingy. Boost your life and your house with some vibrant use of color. Here are some great colors to consider for an immediate mood booster to talk about with a house painting contractor in Mesa.
Red Rules
While some people would say that using red in your home is great as an accent, but not as a main color, others find it just the right amount of intensity. If you choose a softer tone of red, it can be a great color for gathering spaces. Softer reds can be charming and cheerful, not necessarily hostile or intense.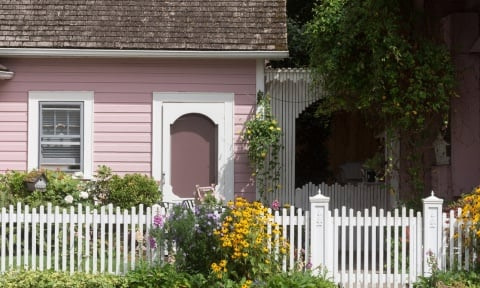 Possibly Pink
Pink isn't for everyone, but then again, neither is any other color. When used properly, bright pinks on walls or mellow, soft pinks as accents can give a home just the right amount of pop. Many pinks are known for just being elegant, soothing colors that can make people feel at ease.
Yay for Yellow
For an immediate mood booster, you might think seriously about painting the walls of your home yellow. Yellow has long been known as a sunny, happy color, and with good reason. It represents the sun as well as life and vitality. If you're prone to anxiety or nervousness, pick a muted yellow such as a butter colored hue.
Going Green
One of the things that you might like about the neutral browns and beiges in your home is that it feels more natural and earthy. Consider green for the same reason. The good thing about green is that virtually every green hue is reminiscent of nature and looks great incorporated into any style.
Finding the right colors for your home can be tricky. With a little creativity and guidance from an experienced home painting service in Mesa, you can take your home and your overall mood from drab to fab just with a new pop of color.