When it comes to improving your home's curb appeal, or making it more appealing to prospective buyers, few things will give you quite the return on your investment than painting a house will. This can be a very large project, but the results will astound you if you are able to spend some time in advance planning and preparing for the job. By following the checklist below, you will likely be very pleased with the results of your project.
Choose Color
Choosing a color is often the most difficult part of any exterior painting project, but it doesn't have to be. Find a color that complements the fixed assets on your home; these include the trim, roof, gutters, awnings, and landscape. Keep in mind that your house should blend in or look somewhat similar to the other houses in the neighborhood.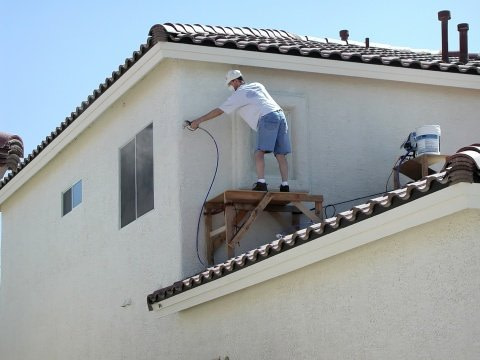 Choose Paint Type
There are a lot of different types of paint that you could choose from. Your best bet is working with a professional exterior house painter to determine what will be best for your home, considering the surrounding homes and the environment.
Make Any Necessary Repairs
The next step you need to take is to make sure any repairs are done that would otherwise affect the quality of the paint job. Any rotting wood or damaged siding is going to negatively affect the quality in your paint job. The best thing to do is have a professional come out and assess any damage that should be taken care of prior to taking on an exterior paint job.
Call a Qualified Professional
The quality outcome of your project is largely dependent upon taking the important first steps to prepare for your project. Good results also rely on hiring the best house painting contractor in Tempe for the job. House painting in Tempe is a massive undertaking but with the help of professionals, you can make sure the job gets done as smoothly as the paint's finish on your home.