Your house badly needs painting. You finally saved up the money to hire a painter, but how do you decide which contractor to hire among all the home painting companies in Tempe, Arizona?
There are some qualities in contractors in general, and specifically in house painters that you can look for to help you make the best decision, given your budget and the extent of the job. Here are some ideas: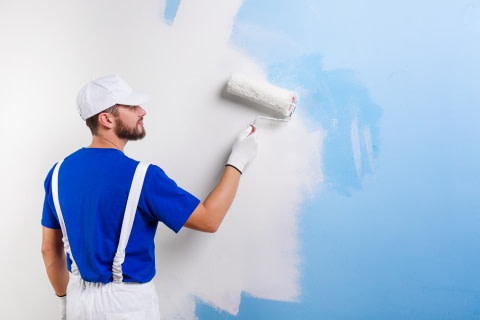 Look for evidence of house painting being done in your neighborhood. Talk to the homeowners about who they have hired and how the job is going.
Watch the neighborhood houses being painted for evidence of tidiness. Are the painters ruining the landscaping in the process of moving ladders and scaffolding? Are they cleaning up as they go, or are there paint buckets, brushes, rags, and other debris cluttering the lawn day and night?
Call several house painters to talk about the cost and to get bids for your job. Do they charge by the hour or by the job? Do they provide a formal bid or a best-guess over the phone? Look for a professional approach.
Can the companies provide references of happy homeowners, which could be an indication of honesty, good communication skills, and good customer service?
Is the company licensed and bonded? This means they are a legal business.
Talk to the painters who will be on the job. Are they friendly and cooperative?
The above list is a start on how you can look for qualities in house painters in Tempe, AZ. This list requires you to do a lot of legwork to find information. Many people bypass the legwork and rely on referrals. Talk with people you have come to know and trust. These referrals will be the ones you can rely on.
Painting a home is a big project, but can be less stressful if your contractor shares your values, and you trust them to do a professional job in all ways.