Even though it's an important investment, most people consider painting the exterior of their home to be a significant expense. It's no wonder they want to save money and avoid the frustration that can come with a bad contracting experience. 
Painters vary greatly in price and quality of service. You certainly don't want to hire the wrong company, so be sure to get answers to these questions before you make a decision regarding an exterior painting contractor in Chandler.
What Kind of Materials Do You Use?
There is a huge difference in quality among paints, stains, caulks, specialized coatings, and painting equipment. Quality paint and tools yield superior results that last longer and look better over time.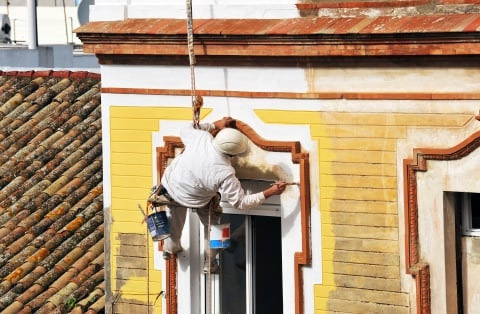 How Long Does Exterior Paint Last?
Many factors can impact the answer to this question but, depending on environmental conditions, a quality exterior paint job can last 7-10 years.
How Often Should You Paint Your Home's Exterior?
This is slightly different than asking how long paint lasts. While a quality paint job can last up to a decade, it will need maintenance and touch-ups along the way to keep it looking great and lasting longer. 
Do You Have Insurance?
Painting contractors should have two types of insurance. First, they should carry liability insurance that protects your property from damage by the contractor. A million-dollar limit is considered standard. Second, they should also have workman's compensation insurance which protects both the workers and you while they work on your property. As a consumer, you shouldn't consider hiring an exterior painting company in Chandler that doesn't have both types of insurance in place.
How Will My Project Be Managed?
Get a detailed, written list of the services agreed to, assure that all changes (additions and deletions) will be put in writing and signed by both parties, and include an end-of-project walk-through and approval before a final payment is made. These simple steps will help assure accountability and help your project run smoothly.
With painting, as with most things in life, you typically get what you pay for. If the painting contractor you're considering answers these questions to your satisfaction, then you can be assured that you've found a great exterior painting service in Chandler.