Painting your own home can be a pretty exhausting chore, but it can be done as long as you are willing to put in the necessary time and effort in order to get the job done right. However, you also need to consider your personal safety, especially when painting high areas inside or outside your home. If you're going to try to paint your own home instead of hiring a professional to do it for you, then we recommend that you follow these safety tips.
A Good Ladder
If you are going to be painting any high areas, you need to ensure that you have a ladder tall enough and sturdy enough to get the job done safely. You don't want to have to climb to the very top of your ladder and stand on your toes to reach the highest points that need painting. This is extremely dangerous, and you could fall and injure yourself. So if you don't own a ladder that is sturdy or that is tall enough for your painting job, find one that you can borrow or rent until the job is complete.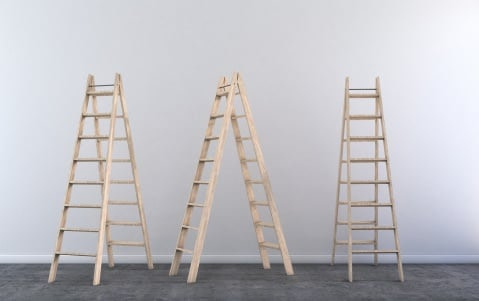 Don't Lean
It may be tempting to reach as far as you can in all directions while painting; after all, doing so would mean that you don't have to move the ladder as often. However, this is a very dangerous thing to do. Leaning far to one side on a ladder causes both you and the ladder to be off balance, and it could quite suddenly tip or slide, dropping you and your bucket of paint straight to the ground.
Have a Buddy
At the very least, you should have someone nearby when you're painting on a ladder so that they can lend you a hand or be there to help you if something goes awry. But ideally, you should have an active helper who can help keep the ladder steady, pass painting supplies up to you, and so on. Using the good, old-fashioned "buddy system" can help to ensure that you are a lot safer while completing the job.
Home painting is not a job that should be taken lightly. Though you may be able to wield a brush or a roller well enough, painting jobs that require the use of ladders or even harnesses should be left to the professionals. This is for your own safety as well as to ensure that the job is done properly. So if you have a painting job that you're not quite up to, make sure that you hire a home painting company to do it for you.