Maintaining the exterior of your home helps to preserve its value and protects it from the elements. Over time, the paint on the outside of your house can look worn. Keep the outside of your home looking great and new by re-painting when needed. Not sure when you should spruce up the exterior of your house? If you notice any of these 6 signs, it could be an indication that it's time to invest in a new coat of paint.
Paint is peeling. Peeling paint is a telltale sign that it's time to call a contractor. You might think that a small patch that's peeling isn't a big deal. However, peeling paint never gets better. In fact, it will just get worse as exposure to moisture and heat increases. Eventually, what was a small patch of peeling could turn into a huge problem.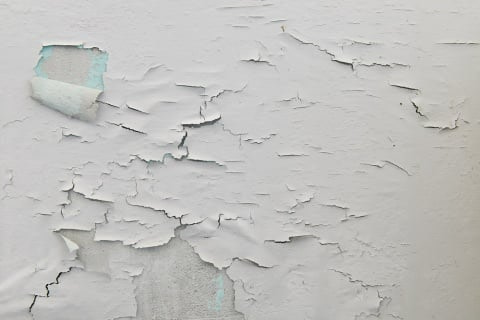 Cracked surfaces. Spider-like cracks on your painted exterior means that the integrity of the paint is starting to fail. This leaves it susceptible to seepage and other problems due to the elements.
Faded color. It's completely normal for paint to begin to fade. Because the paint is exposed to sun, ultraviolet rays, and rain, the vibrancy of your paint begins to lose color. Don't let your home look worn. Instead, call a contractor to rejuvenate the exterior of your house.
Water stains. Rain and other weather can wear down the color of paint, leaving it uneven and splotchy. By repainting, you even out the surface and refresh the color.
Wood rot. Once the paint around doors and windows has chipped away, it leaves the wood vulnerable to water and the elements. This can cause water to soak into the cracks and rot away the wood. Once the wood rot has been removed, it's important to repaint to protect your home from further deterioration.
Dirty exterior. The exterior of every home will need to be cleaned from time to time. If washing and hosing it down isn't getting rid of the grime, it's time to repaint. Adding a new coat of paint is a great way to give your home a facelift and improve its value.
If you've noticed that the exterior of your home needs some sprucing up, don't wait. Call a paint contractor and get to painting. Whether you choose the same color as before or something completely new, your home will look better than ever and be protected from the elements. Don't forget to paint the outside of your house in the summer! This prevents the weather from damaging your beautiful new color.