Summer is here, and if the heat is getting to you, why not make the best of it? Summer style brings bright and fresh colors that add personality and energy to your home—all of which makes the hot, long days a little more fun.  Ask any house painting contractor, and they'll offer the following advice: if you're painting your house this summer, try some summer color inspiration! Even in the wintertime, the summer personality will make your home feel a little warmer. Whether you're repairing damaged house paint, painting a new home, or just restyling your home with some more panache and welcoming character, try the following summer inspiration colors on your exterior walls.
Coral
Bold and bright, this muted pink can be balanced with deep, natural wood tones for a more gender neutral look that stays exotic and fresh. Ask exterior painters to give your house a coat of beautiful coral, then stain your roofline, window frames, shutters, and front door a mature, masculine walnut stain. Your home will look beautiful and welcoming, and the pop of coral color will actually make your lawn and garden look lusher.
Marigold
Summer flowers are in season, including marigold, which reaches peak color by early summer. Marigold is stately and sophisticated, while also warm enough not to intimidate guests. If you want a home that looks luxurious without looking too mature and stuffy, paint your house marigold. It pairs beautifully with a gray-brown asphalt or wooden roof, as well as white accents, such as window frames and porch railing. If you want to try a more sophisticated twist in this youthful color, pair marigold with black or charcoal gray.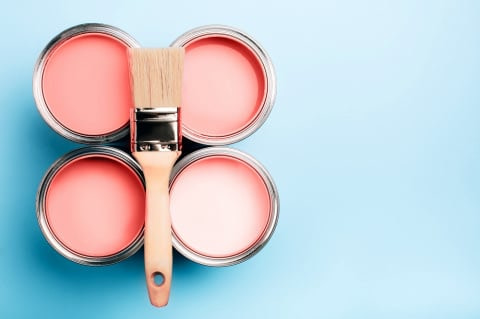 Pale Purple
Modernize a more traditional home with a very current and lovable color: pale purple. This color may be too bold for some home exteriors, but it's a great accent color that can liven up dull exterior neutrals. Try painting your window shutters and front door a gorgeously matte pale purple for a pop of personality. It pairs well with orange-toned wood finishes, so keep your deck and railing natural.
Seafoam Green
Evoking the beach and summer sky at once, seafoam green is the perfect balance of mature sophistication and youthful energy. It's one of the best summer colors for any home. When paired with black or dark wooden accents, seafoam green is a color that's just bold enough, even if you paint it over large exterior walls. Gray-green with a touch of light blue, seafoam green is a very stylish color that also happens to be very versatile. It will even bring out the deep greenery in a healthy yard and looks best under the canopy of mature trees.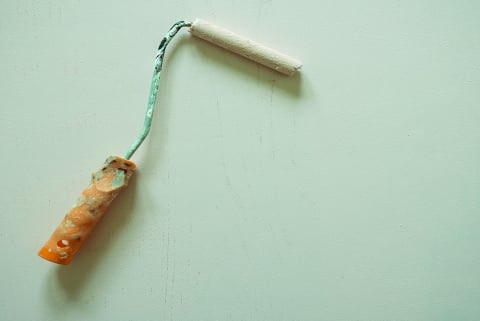 Bright White
White is a classic color that, like gray or black, never goes out of style and happens to match with almost anything. Paint your house bright white for a modern, attractive energy. While in previous years white has been a popular pairing with red or blue accents, try leaning all the way into crisp white for a more modern touch. Paint your exterior walls, accents, and architectural features including columns and pediments the same shade of crisp white. Your house will definitely attract attention.
Life in Color Painting Services, the most respected painting contractor in Tempe, AZ, has more recommendations for great summer home exteriors. Call us today at 480-229-7615 to hire experienced and talented house painters near you. Best of all, we offer house painting at a cost that's affordable, even for whole-house projects.