If you are considering the merits of hiring a professional house painter over doing the work yourself, there are a few important things for you to consider before you get started in potentially hiring a professional house painter in Chandler.
It Can Take Time and Effort
Painting takes a while. One coat, then another—this process can take up a great deal of time and energy that you might not have to spare. However, if you decide to shift gears and let a professional take on the job, you can defer that time and effort onto them. Also, with a professional team, it's sure to take only a fraction of the time to complete.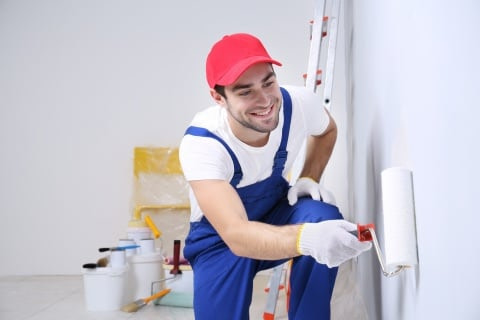 Avoid the Mess
Painting can seem easy enough, but without the proper preparation and techniques, it can also create a huge mess. If you aren't careful, doing your own painting can also cause real long-term damage to your walls, floors, or furniture. Instead of taking on all of that mess yourself, hiring a professional can ensure that either they will do a high-quality job and keep your home free from accidental damage, or they will be insured in the event of damage and you won't have to cover it out of pocket.
Tools of the Trade
There's a decent amount of equipment needed to do a paint job well. Not only do you need brushes and paint, but also something to cover the trim, tarps to cover your floors and furniture, a ladder to get up into the nooks and crannies near your ceiling—all of these things, a professional painting company will already have as part of their service. If you take on the project yourself, that means that you have to dish out extra money to pay for these extras yourself before you get started.
As you consider the best route forward in painting the inside or outside of your home, you should keep these benefits in mind and consider hiring a professional house painter in Chandler to help.