To Prime or Not to Prime
You've taken the time to choose the best house painting service in Mesa. You've picked the perfect color and can't wait to see your home transformed with a fresh coat of paint. Your painter mentioned that it would be a good idea to prime before painting but you're not sure it's necessary. Listen to your professional from the home painting service in Mesa you've chosen to take care of your home's exterior paint job. Priming isn't just a matter of necessity. Primer provides several benefits for your exterior paint job.
What's in It for Your Home?
One of the biggest benefits of priming before painting the exterior of your home is cost savings. Primer is designed to seal the surface you plan to paint. A sealed surface typically requires less paint. Without primer, you will need at least two coats of paint to achieve the even finish needed to make the job look complete. Using a tinted primer allows you to use one coat of primer and one coat of paint. Primer is also less expensive than paint so when you choose to prime your home's exterior before painting, you save money.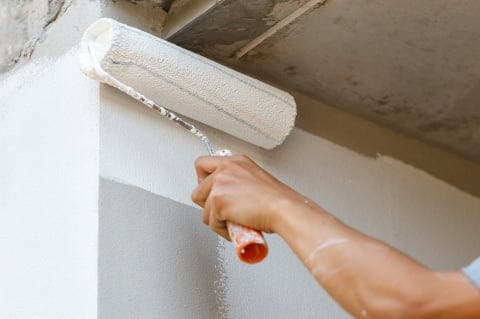 Primer Covers the Bruises
A good primer helps cover weather damage and other stains, such as rust that you may not be able to remove with scraping. What if you're painting over a dark blue or deep red color? Primer does an excellent job of hiding dark colors so they don't bleed through your new paint color. When you look at your finished paint, you'll be happy you chose primer first.
Primer Extends the Life of Your Paint
Even the best paint is susceptible to the effects of the sun and changes in weather. The hot, dry environment in Mesa, AZ, may mean exterior paint cracks, peels and blisters more than in other climates. Primers help prevent these problems, making your paint last longer. Priming before painting also allows the color you choose to remain rich and vibrant, and less likely to fade over time.
Rely on Your Painter's Expertise
If your painter recommends that you prime before painting, it's a good idea to trust their judgment. Ask questions and do some of your own research if you're still not certain whether priming is necessary for your home. A professional who has experience with house painting in Mesa understands the climate, common building materials used in the area, and what is necessary to ensure an excellent paint job. Rely on their expertise.