There are some things that homeowners take for granted, like good plumbing or a state-of-the-art cooking appliance. But the pleasant simplicity of a well-painted home in a favorite hue can truly make a home feel…well, homey. But you didn't always have aisles of paint colors to choose from. In fact, the color of your home was left up to the color of the material you were allowed to build your home with.
Here is the colorful, fascinating history of painting homes, and how modern home painting services came to be.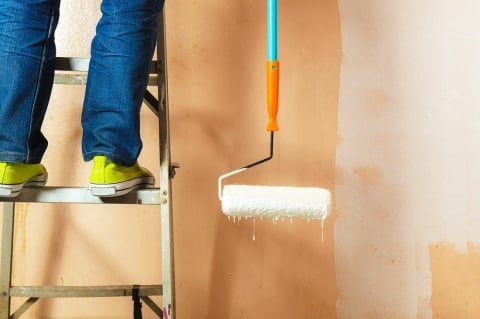 Paint to Protect
Sometime around the Civil War in the US, it was discovered that exterior paint wasn't just a decorative luxury, but a protective coat that improved on bricks, wood cladding, and other exterior materials. Before this time, most homes were left to neutral shades–whatever color the baked bricks turned out to be, or whatever color wood you used to line your home.
With the rise of marketed products and the birth of advertising, both of which were indelibly tied to the expansion of nationwide railroad systems, early American paint companies like Harrison Bros. began sending color chip cards nationwide, which displayed vibrant paint color options to improve on the elaborate home architecture of this period. Paint chips were affixed to fliers, posters, and banners to show off the colorful potential you didn't know you could use right at home.
Early Color Choices
Late 19th Century and early 20th Century catalogs, like Town and Country House Painting, showed off the many ways that an exterior painting contractor could elevate your home with color. The choices at this time were surprisingly vast, including light to dark neutrals, shades of red, blue, green, and yellow, and even pink. However, conservative color schemes that included red, white, and dark brown were recommended.
While the professional painting contractor was less common than the painting company,
the wealthy could hire a team of early general contractors to paint their homes in any shade they brought home by the pail.
Color Trends
By the 1930s, the Lowe Brothers published paint catalogs that tied color trends to women's fashion, relating the two fields of ever-progressing designs and styles, with which every social individual was urged to stay in touch. This pushed the demand for house paint, and helped kick off the trend of remodeling homes, including houses a fresh and drastically different coat of paint in order to stay fashionable.
By the mid-20th Century, some of the most popular paint brands today already existed, including Benjamin Moore, Sherwin-Williams, and DuPont. By then, advanced in the chemistry of paint meant that you could hire your own house painting contractor to expertly apply products like primer, paint, and finish with superior results and long-lasting protectants.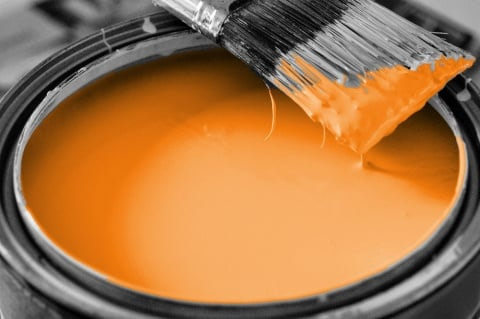 Today, it's easy to hire a high-quality home painting service in Gilbert to give your home a refreshing look, improve on decaying paint, or emphasize architectural details for a pleasing home curb appeal.