Color can make or break a living room. Get a color that clashes with the décor and it looks odd. Colors that are too light or too dark can set a mood that you don't want. When colors that clash are chosen, it can create an environment that actually has a negative impact on the feel of the room. Reviewing internal room samples with your house painting contractor from Queen Creek in order to get the right color for what you want to do is critical; here are some of the most popular colors.
Blue
Blue is a color that calms and evokes a feeling of peace. White trim makes the blue pop and together, gives the living space a special ambiance and elegance. Adding lacquer to the walls help reflect light giving the room a bright and open feeling, even in rooms that are smaller.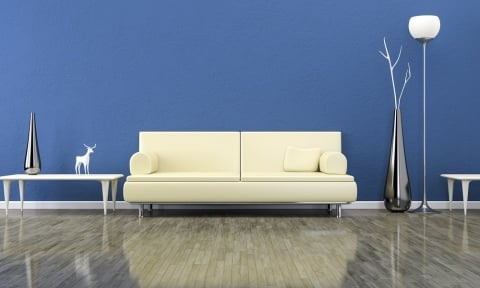 Purple
If you're painting in Queen Creek and feel like making a statement, purple is just daring enough yet sufficiently stately to work well in a living room. Accented with bold trim, purple walls can range from regal to trendy. Add in furniture and flooring that brings out the hues in purple and you have a room fit for royalty.
Orange
Orange provides a pop of cheer to any room. Paint one wall orange and other virtually the color of your choice and you have a room that can be both fun and elegant. Or, paint the entire room orange and give it a more formal look with brown trim. Or, go with a blue room with orange trim. It does not seem it at first, but your painting contractor in Queen Creek can use the versatility of orange to make any room seem airy, fun and serene, whether used as a dominant color or as an accenting trim.
Beige
Beige is a fundamental internal house painting color, mainly because it goes with just about everything. It's a classic look that has graced everything from everyday living rooms to palace banquet halls. If you're sensitive to the house painting cost in Queen Creek, AZ, Beige could be your answer. Done in gradients or mixed with other colored trim, beige makes a statement that says "staid and timeless" but "elegant and soothing." Mixing deep browns with beige is a sure way to make a room stand out.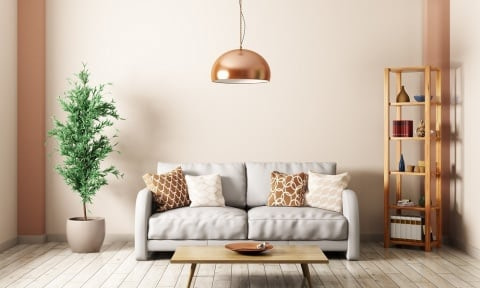 Green
A green room, whether Hunter, Kelly, Moss or Fern, all the way to Pea, green provides a room with a ton of options and shades as well as the ability to blend and texture into other shades of green. Coupled with elegant design details like polished wood, steel or rich colored drapes, your green room can quickly become the most comfortable room in your home.
Determining the color you want your living room painted is always a task that includes a lot of debate, even if you are the only one you have to please. Fortunately, you and your house painting contractor in Queen Creek have a lot of options.