Your home is one of the most important things in your life. Not only is it the most expensive thing you own (probably), but it also protects your family, comforts them, and provides shelter for them throughout the day and night. But, the exterior of your home can be the most neglected, especially when more important things inside need to be fixed. Thankfully, there are many companies that specialize in home exterior painting in Tempe, and though they will counsel you on what color paint to choose, you'll need to make the ultimate decision. If you are considering repainting your home, either because your paint has faded or you are looking to sell your home, here are a few colors that you'll want to consider!
Ivory and Cream
One of the easiest and most beautiful picks for exterior colors is an ivory and cream combination. Ivory and cream colors usually evoke a sense of formality and elegance and make it easy to match any outdoor furniture or colors you may already have in your front or backyard. With a soft color combination, your home will be extremely easy on the eyes–perfect for a potential buyer!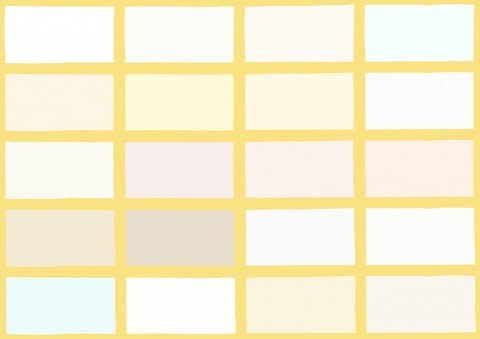 Taupe and Grays
Taupe and gray combos are one of our personal favorites because they tend to blend into the surroundings really well. Use inspiration from the trees around, the stone walkway up to the home, or the foundation around to match your home to the earth. This is a beautiful way to celebrate the colors that occur naturally around your home!
Blues and Grays
If you aren't sold on the natural colors of taupe and white, and want something a little more exciting, blue-gray colors are one of the best options. Though you don't want anything extremely bright for the exterior, muted colors are great options, especially when you want your house to stand out from the taupe and white colored homes down the street. Blue gray colors have a very serene and nautical feel to them, which is great for a beach-side home, but also for a southern home to bring a little bit of the beach to the desert.
Green and White
We also love the combination of greens and whites on the exterior of a home, especially because greens can give your home a little bit of a wooded feeling. You don't want any bright green colors, so focus on muted greens, like tones of sage. Highlight with dark navy blues and whites to make the lovely green pop, especially against the deep reds of the Arizona dirt and mountains.
If you are looking for more options for exterior home paint colors, be sure to contact Life in Color Painting for more information about how we can help you create the new look of your home.