The fall season is a great time to get festive and enjoy seasonal sights and flavors, from the all-too-familiar pumpkin spice craze to the idea of changing leaves, even if your own trees don't change. The best way to celebrate fall is to take advantage of its temporary joys, which includes new lines of exterior paint colors that not only bring out the best of the fall season, but stay beautiful and relevant all year long. A good house painting service in Tempe can apply high-quality paint to give your home a fresh, new look and spice up its style. These are 5 exterior paint colors that you should savor this season: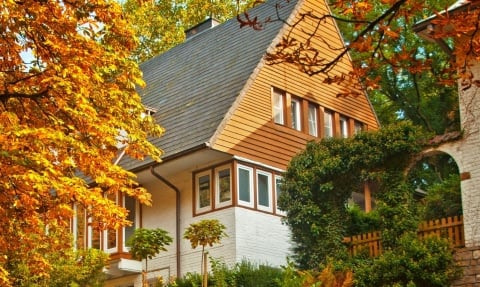 Orangery: Farrow & Ball's new exterior paint color is inspired by pumpkins, the symbol of autumn. This color is bold and vibrant, offering dull homes eclectic personality and warmth.
Baja Orange: Ralph Lauren's take on orange is a more Old-World perspective, a natural hue with notes of brown and red. This warm color is perfect for Mediterranean-style or desert homes.
Heritage Red: This Benjamin Moore paint color is cool and comforting like fall apples. This bold personality is perfect for revitalizing homes.
Relay Red: House painting can make your home look more passionate and inviting, especially if you try this Ralph Lauren color, which is red with a hint of gray.
Babouche: This lemon/mustard yellow by Farrow & Ball takes the best of fall flavors in a bright and attractive color that's sure to catch neighborhood eyes and inspire positivity.
If any of the above color options have inspired you, find a house painting contractor to bring these color options to life in your home. Find these exact brands or matches by other brands at great prices and give your home a fall spin. While these colors may be inspired by the season, they're sure to make your home look as inviting and warm as the flavors and colors of fall, an effect that will last all year. Remember that it takes more than color for the full effect. Find a good house painting service in Tempe for high-quality application with a smooth finish that will stay beautiful for years.