Whether you are in the final stages of completing new construction or you're just looking to freshen up the outside of your home, a new coat of exterior paint is the perfect way to polish your abode. While you could attempt to paint your house yourself, why spend your time wrestling drop cloths and renting scaffolding? Instead, hire a professional exterior painting service in Mesa to ensure that the job is done right. Along with the assurance that your paint job will be done correctly, there are a few other things you can expect when hiring exterior painters.
Help picking colors. The right paint colors will reflect your personality and bring your home to life. If you're not sure which colors are best for the exterior of your home, professional painters can help. With their experience and eye for design, choosing a color scheme for your trim and walls is easier than ever.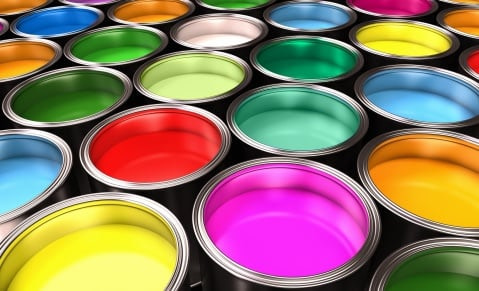 Experience. While you may not think that exterior painting requires skill, a professional painter can bring an exceptional level of talent to your project. With their experience, painting the texture of your home, eaves, and trim is easy. A high-quality paint job is worth every penny.

Prep work. There is a lot that needs to be done before painting the exterior of your home can happen. For example, the surface of your home should be cleaned, windows taped off, and shrubs covered. If you're not sure exactly how to prep your home for exterior painting, leave it to your professional painters. With their help, your home will be ready for painting in no time.
Tools and equipment. Do you have the necessary brushes, ladders, and drop cloths to complete your paint job? Instead of spending a fortune purchasing your own equipment and trying to figure out how to use it, hire professional painters who already have the necessary tools. This saves you money and ensures that you are left with a quality paint job.

Cleanup. Once your home is beautifully painted, you don't want to spend hours cleaning up. That's one of the reasons hiring a professional painter is so nice. The setup, prep work, paint job, and cleanup are all handled by the company you choose. This allows you to enjoy your newly painted home without having to lift a finger.

If you are looking to spruce up your exterior or complete your newly built home, hiring exterior painters in Mesa is the best way to go. With these professionals handling your project, your home will be beautifully painted before you know it.