Giving your house a paint job might seem tempting to do yourself but once you start going over the details, you'll find it leads to a lot more stress and effort than expected. While it is cheaper to paint yourself, hiring a professional painter to do the job for you is always worth it. Professional painters come with industry knowledge and many years of experience. The benefits of asking a professional to come paint will prevent a lot of headaches down the line.
Save Your Time
Professional painters get the job done quickly and efficiently. You may think you can spend an entire weekend painting the house, but trust us, with so many other things to manage, you will get distracted with other tasks. This can then lead to half-finished jobs or dragged-out projects. A professional painter has one task to focus on and they get the work done in just a day or two.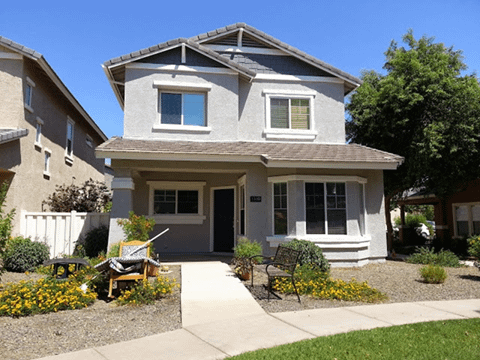 No Extra Research
It takes a lot of work to get started. You will need to figure out what tools are meant for completing your paint job, which type of paint to use, and what steps you need to take before, during, and after to ensure it was done well. Professional painters have all the knowledge and the tools which means you don't have to spend too much time figuring out when to switch paints or the number of brushes to buy.
Quality Work
With a hired professional, you can have some peace of mind knowing they will produce flawless work every time. The results will look even and polished. Because they have plenty of experience and care about providing good customer service, they have the ability to provide skillful work while also guaranteeing you'll love it.
Ensures Safety
Painting can get dangerous- you need to scale houses, climb ladders, and balance all of the tools needed to get the job done. Professional painting companies provide their workers with extensive training and will be certain to have safety equipment and certifications in place. This not only protects their painters, but it also protects your house as well as you and any potential family members you would've dragged into your DIY project.
Knowledgeable Professionals
Having a professional step in to do the work gives you access to knowledgeable people whose specific job is to be an expert in painting. This means they can help you out with new patterns, designs, and colors and offer cost-effective alternatives or even help to spot-check your house for rot and decay while painting. Professional painters know what they're looking for and they know what they're doing.
To get in touch with some professional help in your area, call Life In Color Painting Services, an Arizona painting company, at 480-229-7615 or contact us online.