Many people wait for summer to do all their household chores. For one thing, they might tack on projects to the tail end or beginning of their vacation days. However, who wants to do house work when relaxation is in order? Summer and winter each present their own unique issues to exterior home painting, which is why the best-kept homeowner secret is to get your exterior house painting in Mesa done in the fall.
Beat the Heat
One of the most important reasons to schedule your home exterior painting near Mesa for the post-summer months is to keep yourself and your contractors on the top of your games and physically safe. In the blistering heat of Arizona summers, nobody wants to risk working outside for too long. Whether conscious or not, being physically uncomfortable can also lower the quality of work on any project, home-related or not. Waiting for a cooler time can make the process bearable and your final result better.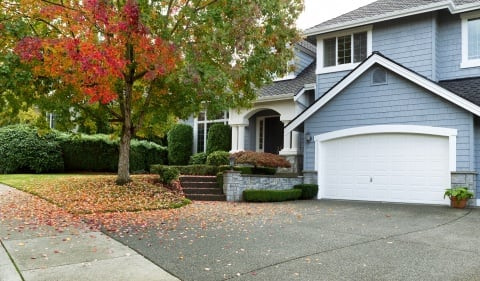 Retain the Paint Quality
Quick-dry paint dries even more quickly in the heat. With a large surface area, like the sides of a house, it's actually detrimental for contractors to have to scramble to get an even coat in a short period. A hasty job can leave brush marks or overlap with the sections of the house you don't want touched up. Additionally, heat can make paint bubble or crack. The summer heat negatively impacts the chemical structure of many types of house paints resulting in these types of undesirable situations.
Moisture Avoidance
You'll want to time your exterior painting service around Mesa to beat the heat and the rainy season. Moisture makes getting paint to dry a hassle and can cause warping. These are some of the main reasons why we counsel our customers that early fall is by far the best time of the year to update and protect their homes with high-quality exterior home paint.