The exterior of your house is the first thing people see when they visit your home. That same exterior is the first aspect of your house you see every single day when you come home, and no matter what your home's size or style, a well-painted exterior can really make it stand out from the rest. We at Life in Color Painting, LLC know that when professional house painters in Chandler handle your home exterior painting project, the results will be worth the cost. Take a look at some reasons why it's best to trust your paint job to the professionals.
Avoid the Hassle of Doing it Yourself
When you paint your own home, it takes much of your valuable time. The details involved can sometime temporarily take over your life. Then there's the constant worry over whether you did enough with the preparation and planning, and whether or not you did your very best with the paint job. With professional painters, you can go about your life knowing that experienced painters who have expertly painted countless homes before yours know exactly what they are doing from start to finish.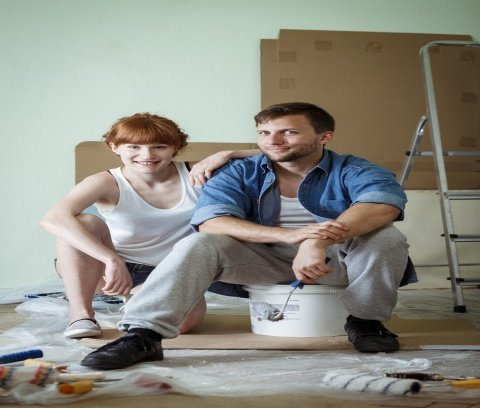 Expert Start-to-Finish Planning and Results
From preparation work to the final coat of paint and trim, professional painters are experienced in expertly planning your painting project and getting it completed just as planned. What a nice feeling it is to leave all the details to professionals who are dedicated to giving you the results you want.
A Clean Paint Job, No Mess Left Behind
When you do jobs yourself, you are less disciplined about making sure the job is done cleanly and without leaving messes behind that you promise yourself you'll "take care of eventually." Painting professionals get the job done right, leave you with an attractive exterior paint job, and leave everything as clean as or cleaner than before they came.  
Beautiful Results
When you trust your exterior paint job to the professionals, you'll be left with an exterior that will make you feel like you moved into a brand-new home. You'll come home every day to view the flawless results. Doing it yourself, you risk those little imperfections such as missed areas, uneven trim and unsightly mistakes that come as a result of shoddy preparation work and faulty planning. Hiring a professional can eliminate all of this.
Trust the look and feel of your home's exterior paint job to the professional house painters in Chandler. The experience a professional has means that no details are forgotten and that the project is completed in a timely manner without any glitches.