Almost everyone is looking for ways to save money, and for most people, projects that seem like they can be done at home are an obvious candidate. But when it comes to painting your house, the reality is that there's a lot more that goes into painting your house than choosing the correct swatch and picking up a brush. Here's why it really pays to invest in professional house painting.
It Adds Home Value
Giving your home the perfect color can make it look brand-new again and add thousands to its value–but that only applies if the new color looks like something that potential buyers will want to show off to friends and neighbors alike. If your paint job is full of mistakes and looks sloppy, you're not going to get any value added to your property, and you could actually hurt the value if the mistakes are too great to be overlooked.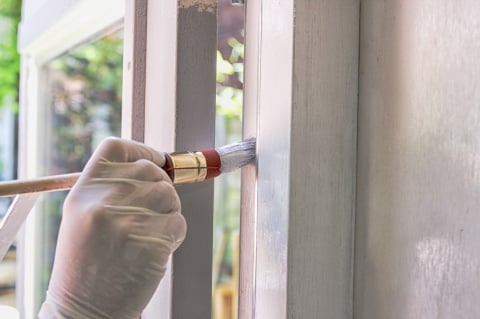 Whenever you're considering paying for something or doing it yourself, it's important to look beyond the initial cost and focus on the long-term cost as well as the short-term cost. Hypothetically, if you were to spend $2,000 on a house painting service in Gilbert, it would look like a major liability at first. But if that paint job adds $10,000 to the home's value compared to a DIY job adding $1,000 worth of value, the professional job is the better buy.
It's Easier to Hire a Pro
Even when the added value isn't enough to justify the cost increase, that doesn't mean that professional services are necessarily the wrong decision. Other factors go into the true cost, such as the cost of supplies. Most people know to think about the cost paid at the store, but they never consider the cost of storing something like paint, which has a limited use.
The other major factor is that when you hire a professional painter, you know that you're going to get a thorough and professional job from start to finish. Cleaning the old paint off, power washing, and multiple coats of paint are a standard part of the job when hiring a professional house painting service in Gilbert. Conversely, the average DIYer doesn't think of those jobs when planning to paint the house. Many people have started a home project only to walk away from it because it became more than they could handle. With a professional, that frustration doesn't occur. If you're ready for a new look for your home, hiring a professional painter is a great way to get a first-class exterior every time.