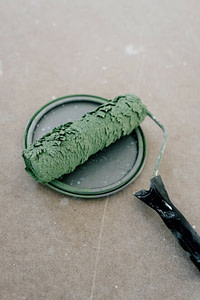 Your home's curb appeal is part of its value, and if your exterior house paint is cracking or fading, you may consider a do-it-yourself painting job. It might seem like a way to save money, but it can cost you more than time if problems arise in the middle or end of the project. Hiring a professional will put your mind at ease and save you money at the same time.
Make Your Painting Experience an Easy One with a Professional
Painting one room might not be that difficult, but it can feel like a daunting task if it is your entire home that needs an update. A professional exterior painting contractor can complete the job in less time with the necessary materials, allowing you to get back to your regular schedule faster.
You save time and money
Several steps go into painting a home, which means less time for your other priorities. Painting companies work in groups, so multiple people are doing different jobs at once. The painting process is time-consuming, but when you add in prep work like masking, cleaning, and filling holes, hiring a professional ensures faster job completion.
There is quality in experience
Because professional painters provides quality work for a living, they know what is needed to create a perfect finish, including patching, sanding, or repairs. This efficiency comes from experience, making hiring an exterior painting contractor the right choice for exterior house painting.
They are methodical and have an eye for detail
Flaws in prepping and painting can happen, but expert painters will prevent these mistakes. The professionals will assess the details to ensure a perfect job while saving the client time and money.
The professionals are bonded and licensed
If there are issues during the job or after completion, having a professional with the appropriate qualifications means resolving any problems quickly. Be sure to check with your painting company for credentials before scheduling.
No equipment worry is needed
The variety of equipment used for prep work ranges from safety gear and patching tools to a paint sprayer or applicator. By hiring a professional, you can rest assured they are using the proper tools for the job, and you don't need to buy a bunch of new tools.
Ensuring the right paint is applied
Having a quality exterior house painting job done to your home is eye-catching. With several painting options available, it can be hard to know what the best choice is for your home. A professional painting company will take the guesswork out of making sure your choice is high-quality paint that will last.
Service and Quality You Can Count On
Whether it is interior or exterior house painting, the professionals at Life in Color Painting Services want to help. Our painting contractors are licensed and bonded, so you know you are getting the best quality service in the East Valley. We have 16 years of experience and several five-star ratings. Visit us on our website or give us a call at 480-229-7615 to schedule a painting service today.