Whether you are looking to swap that yellow wall for something a bit more neutral or to spruce up your sitting room, hiring a professional painter is the best way to ensure that your paint job is clean and even. With so many different contractors available, how do you decide whom to hire? To help you through the process, here are a few things to consider when hiring a local painter in Mesa.
Experience. A good painting contractor has been in business for a while. They have had the proper training to handle different types of paint jobs. As a rule of thumb, look for contractors who have at least two years or more of experience.
Understand the difference between employees and subcontractors. If you are hiring a company to handle your paint job, do they have employees that they hire to do the work or do they hire subcontractors? It's important to know. Subcontractors should have their own insurance policies while employees will be covered under the businesses insurance policy.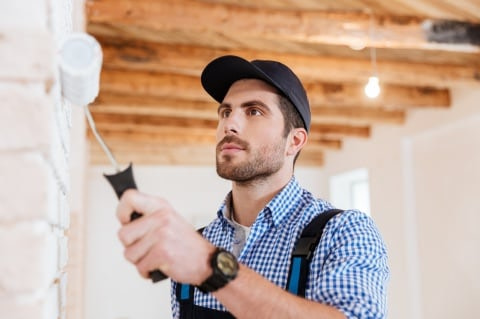 Check for licenses. The contractor that you choose should have a state-issued license. It shouldn't be an imposition to show you these documents as they protect both you and your home.

Ask about prep work. There is a lot of preparation that goes into painting. Is your contractor willing to tape, tarp, and do the necessary repairs? If not, it's important to know that ahead of time.

Check references. Many painting contractors provide references on their website. If they don't, ask them for 3 to 5 clients that have worked with them in the past. Then take the time to call a few of them. This gives you a good idea of how each company conducts business.
Get an estimate. If a prospective company is giving you an estimate over the phone, move on. You want a company that comes to your home, understands the scope of the project, and can give you a detailed estimate. This amount should include tools, materials, paint, and time.

Look for guarantees. A good company stands behind their work. If you notice that an area has been missed or the application was incorrect, your contractor should be willing to rectify the situation. Choose a company that has integrity and is willing to back up the work that they do.

Finding a professional painting contractor in Mesa to handle your needs is easier than you might think. With the help of these 7 tips, you're well on your way to sprucing up your space.