Is it time to update your home? Could you use a new coat of paint throughout your home? If you've been putting off calling the professional house painters to paint, stop waiting. Winter is a great time to paint the interior of your home. In fact, you can enjoy the following benefits.
Ease of Scheduling
Most people wait to complete renovations and remodeling projects around their home until the summer, including interior painting. That means there will be far fewer people competing with you for the painters' time. You will have a much easier time scheduling the job.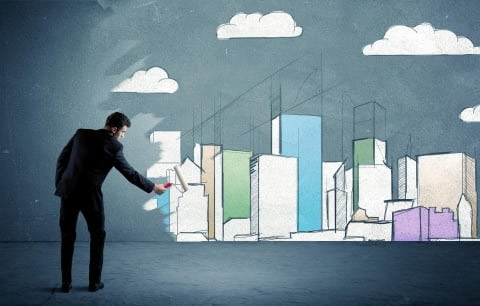 Better Rates
Because winter tends to be a slower time, it's possible that you can get better rates. Do your research to find out what the going rate is for interior painting during the winter.
Speed up the Process
Many people believe that you should paint the inside of your home during the winter because it will take too long to dry. Believe it or not, wintertime can also help speed up the process. Since there is less humidity in the air, the paint will dry faster. This means that a painter won't have to wait as long between coats to complete the job for you. And since the painters are working inside, the lack of sunlight in the mornings and evenings won't stop the painter from completing the job during normal business hours.
Save Your Summer Budget
Many people set aside money every summer for renovation projects. Why not complete this project in the winter and save your summer budget for other things? You could use the budget for outdoor projects that you've been putting off. You could also take your family on a much-needed vacation. Use the budget that you have now to redo the interior painting, so you can find other things for your summer budget.  
Fight the Winter Blues
With less sunshine in the winter, many people experience the winter blues. If you've been feeling down lately, you could try a new color to brighten up the room. It may not be the best replacement for your doctor's treatment, but it can be a great way to change the inside of your home and bring new light to this darker time of the year.
Don't wait until summer to contact your house painter and schedule a time to paint the inside of your home. Start thinking about the colors that you want to paint your home. You can check out paint colors and start planning any new decorations or furniture that you want to use.