This winter, you may be focused on bright and festive decor like sparkly garland and pine wreaths. But what if you could make your entire house look more festive this winter? Hire a painting contractor to give your house a fresh, elegant coat of paint that will last long after this winter ends. Whether you're refreshing small details like your window shutters to painting a stucco house in Gilbert, AZ, here are the top color choices that you should take advantage of this winter.
Velvet
Winters can be depressingly cold and gray with scenes of bare trees and yellowed, hibernating grass. Give your home back some vibrancy with stunning velvet paint. Bright and holiday festive, velvet is a mature color that will give your home the vibe of a ski resort cabin. Are you unsure if such a bright color is right for you? Apply velvet as an accent color to a carriage house, garage, or carport. Or, paint your trim and shutters bright velvet to stand out against a neutral backdrop like sandy beige.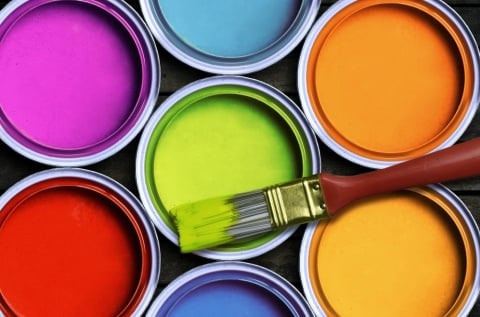 Chocolate Brown
These days, many homeowners are turning to natural colors when they paint the outside of a house. Chocolate brown looks homey, welcoming, and comfortable, almost like a dark wooden hue. It's perfect for reserved color palettes, and gives your home a relaxing vibe, especially in a neighborhood surrounded by white houses. It takes a good painting contractor to make such a dark, rich hue look smooth and elegant, so always trust in a professional for exterior painting.
Earthy and Unique
If you want a more eccentric take on neutrals this winter, try olive green, eggplant, and navy blue. These shades are almost neutral but have a pop of something different. Use these colors to accent architectural details like trim, porch railing, and columns, as well as your front door. You could even paint the outside of a house chocolate brown, then add pops of earthy, unique accent color to stand out from the facade.
Metallic and Bold Gray
A good match for black and white, steely gray hues are great colors for modernizing your home. Trust in a good painting contractor to make the paint look polished, shiny, and contemporary. These days, many homeowners like to feature masculine building materials like steel, concrete, and glass to dominate their facades. Even if your home is made of classic material, like stucco or brick, you can use silvery paint to modernize the curb appeal of your home.
Champagne Glow
Champagne always reminds people of the New Year holiday, so give your home a cheerful and sociable facade with champagne paint. Bright and fun with just the right mix of elegant brown, champagne is a beautiful choice for traditional homes. Pair it with dark accents like navy blue and black and you'll have the most eye-catching house on the block this winter. Painting contractors can work with you to determine which features of your home deserve to be featured with dark accents, and where a wide swath of champagne paint should dominate the facade.
For more advice on painting a stucco house in Gilbert, AZ, this winter, talk to the expert team at Life in Color Painting. They'll show you the remarkable difference a good coat of paint can make on your home's curb appeal.